Just Released!
Dimensions - A Tribute to the Allman Brothers Band
As a young musician growing up in the 70s the Allman Brothers were an amazing source of blues, rock, and country licks.  They were musically mature beyond their years and played with raw passion.  I wonder to this day what Duane would have sounded like had his life not been cut short. Gregg was a soulful songwriter and one of my favorite singers of all time. Midnight Rider is an absolute classic and one of my favorite songs of all time.  
I believe their musical soul lives on through me as it does for so many others who grew up with the ABB.  To say that they were huge influence on my playing would be an understatement.
I hope you enjoy Dimensions. It was a spiritual experience to produce it.
Ken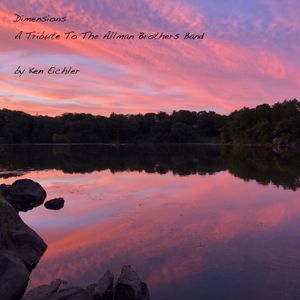 Written and recorded by Ken Eichler at Sliding Door Studios, New Rochelle, NY 
Ken Eichler - guitars, bass, organ 
Paul Connors - organ 
Vito Luizzi - drums 
copyright 2019 Kenneth F. Eichler